H-M-S
Providing opportunities for artists

​The next event is participation in Platforms Project 2022, an artist-led art fair held in Athens Art School. Jackie has invited 17 artists with different approaches to telling stories of people and place.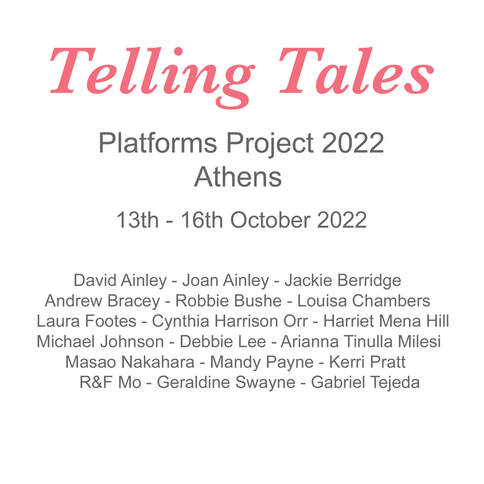 ---
​​
H-M-S is an initiative built on the success of Harrington Mill Studios (2007–18). The studios and gallery were established by Jackie Berridge over a decade ago to provide work spaces and opportunities for fine artists.
​As well as hosting shows by local, national and international artists, the studios also organised artist exchanges and exhibitions in places as far away as Chicago, Seoul, Stockholm, Honfleur and Athens.
---
Background
Harrington Mill Studios was based the first floor of a Victorian lace factory in Long Eaton, Nottingham.
1. Harrington Mill Studios (2007-2018) sited on the first floor, Harrington Factory, Long Eaton, Nottingham.
2.HMS Exhibition Space, Halfway to Russia and other Eastbound Horizon, GoCart Gallery, Visby, Sweden June 2011
3. Talk by Harrington Mill Studio artists, Platforms Project, Art Athina, Athens, Greece, 2016
4. Art exchange with Art on Armitage, Chicago, creating a collaborative drawing, 2011
---
Platforms Project 2019, Athens
​
In the first exhibition after the closure of the studios, selected artists from different regions of the UK, each with their own way of working were brought together to present House. See images below.
HMS booth 2019 where artists responded to the theme of 'House'.
​2. The launch of Platforms Project, 2019
1. Preparing for the platforms to arrive, Athens Art School, 2019